How to Care for a Senior Loved One Who Lives Far Away
(An article contribution by Claire Wentz of caringfromafar.com)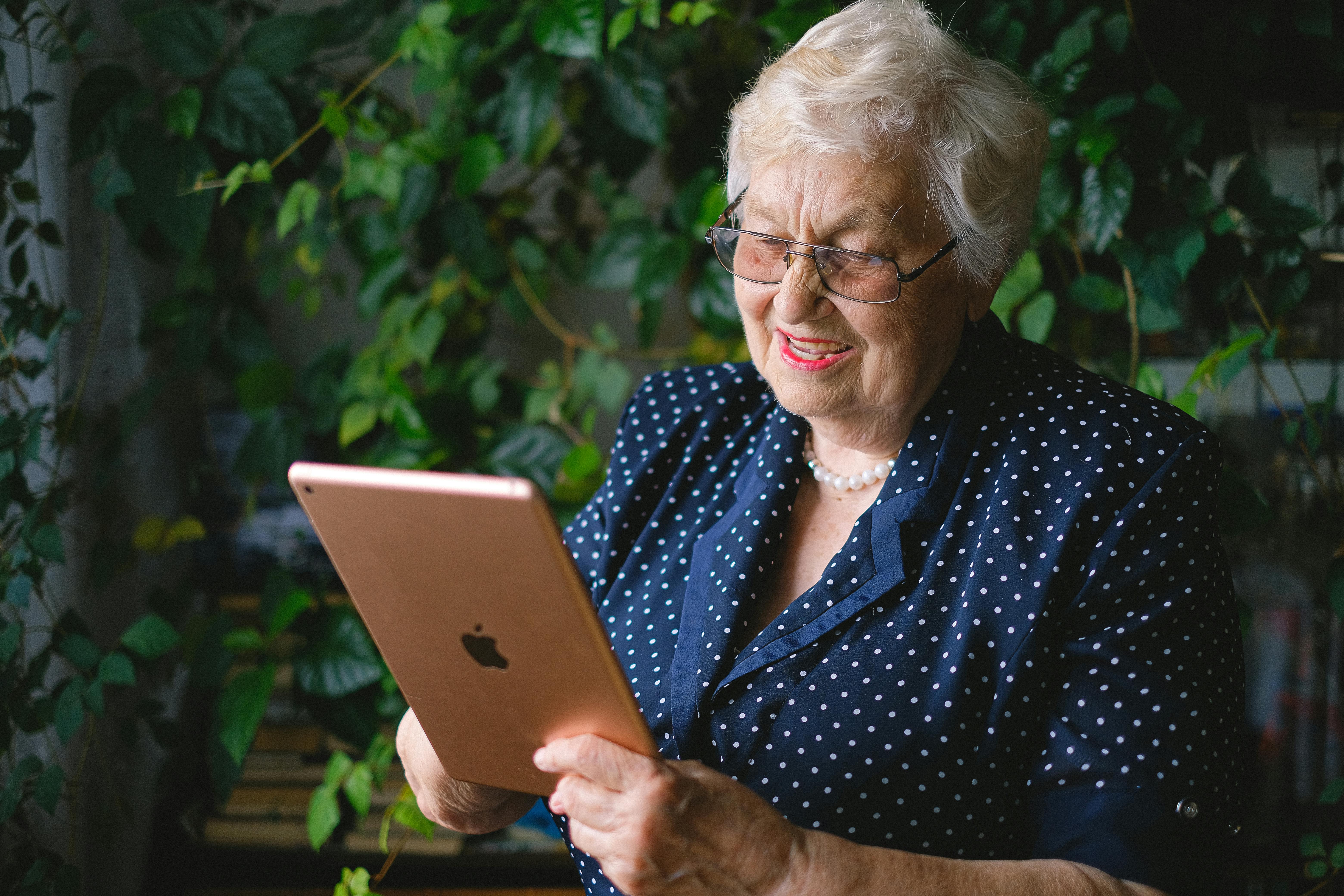 If you have an elderly parent or grandparent, you want to do all you can to ensure they are living a happy and healthy life and enjoying their later years. However, if you live in another city or state, this can be tough. Luckily, modern technology makes it easier to provide active caregiving from afar. This guide explains how you can ensure your family member is thriving, even if you aren't there to help them in person.
Set them up with the technology they need to keep in touch.
Regular communication is critical in long-distance caregiving, allowing you to stay connected emotionally. This also gives you the chance to check in regularly and provides your loved ones with the opportunity to communicate their needs. Get your parents or grandparents a tablet so they can easily engage in video calls with you.
Make sure they have safe transport to doctor's appointments.
Many seniors stop driving because they are no longer confident behind the wheel. A lack of mobility can make it difficult to get to doctor's appointments. Since you can't drive your senior parent or grandparent yourself, consider setting up a transportation service for them. The AARP provides a list of options, including ride-hailing companies, taxis, and non-emergency medical transportation.
Look into telehealth opportunities for them.
Telehealth is another way that you can ensure your parent or grandparent is getting the care they need. Telehealth can be used to provide long-distance clinical care, and some telehealth services can even be reimbursed. Opportunities for telemedicine have expanded in the wake of the COVID-19 pandemic, giving seniors more options than in the past.
Arrange for help with cleaning and meal preparation.
As seniors get older, daily tasks like cleaning and meal prep may get more challenging. According to Family Practice, this is due to sarcopenia, the natural decline of muscle that comes with age. While you can't offer hands-on help from afar, you can arrange for services to support your loved one. You can book cleaners like MollyMaid online, for example. For meal assistance, check out The Senior List's roundup of the meal delivery services.
Invest in tracking technology for peace of mind.
Modern tracking technology can bring you peace of mind regarding your parent's or grandparent's wellbeing. For example, with GPS tracking, you can make sure your loved one hasn't gotten lost or left home. Meanwhile, a medical alert system can be used to notify emergency dispatchers if an elderly individual needs help — for example, they've fallen and can't get up.
Send them a care package so they know you're thinking of them.
While technology is great for staying in touch regularly, you can also surprise your loved one with the occasional piece of "snail mail." Send a care package with practical items. A throw blanket is a great choice. As Caregiver.com explains, older persons have diminished circulation and thus, get cold easily. You can also print out and send some favorite family photos for them to keep in the home. Vistaprint makes it easy to order printouts.
Find them safe living accommodations
If your senior loved one is having difficulty completing activities of daily living, it may be time to explore senior living. The ideal accommodations will depend on their needs. If your loved one just needs help with administering medication, laundry, and cleaning, then assisted living should suffice. However, if they have a health issue that requires round-the-clock care, then a nursing home will be the best option. When researching skilled nursing facilities in and around Chicago, it's a good idea to read up on facility reports, payment options, and reviews from other families.
While it can be frustrating to be far away from an elderly loved one, you can still help them in many ways. The above guide provides actionable tips for long-distance caregiving, providing you with the tips and tools you need to support a parent or grandparent from afar.